OUR PRODUCTS
Concrete Railway Electrification Poles
1 –"CE" conformity sign is added on the centrifugal concrete poles produced according to the EN 12843 standards indicating that the product has been checked and manufactured in accordance with the relevant directives.

2-Sizes and types are shown together at the poles. For Example; "B4-12" statement indicates that the sleeper is B4 type and 12 m tall.

3-The pole peak force is the same in every direction.

4- Peak force is the force applied 25 cm below from the top of the pole perpendicular to the pole axis and is the force required for pole to carry safely.

5-Fracture peak intensity is the force which makes the pole unable to carry the load when applied perpendicular to the pole axis 25 cm below the top of the mast.

6- Safety factor; the ratio of the diffraction peak force to peak intensity. This ratio should be greater than 2.50.

7- Thickening of the poles is 15 mm in 1 mm respectively. Thickening continues up to 540 mm diameter from the top. When this diameter is reached the pole continues as cylindrical till its end.
ENTON poles that are used in the railway electrification by the year 2019:
| | |
| --- | --- |
| HAYDARPAŞA-ARİFİYE | 6.000 pole |
| ARİFİYE-ESKİŞEHİR | 3.000 pole |
| STFA (İSKENDERUN - DİVRİĞİ) | 18.000 pole |
| IRCON (SİNCAN - ANKARA) | 6.000 pole |
| OHL (ANKARA - ESKİŞEHİR YHT) | 4.500 pole |
| ŞAHİN YILMAZ ENERJİ (ANKARA - ESKİŞEHİR YHT) | 500 pole |
| EMRE RAY ENERJİ (ESKİŞEHİR YHT) | 500 pole |
| SIEMENS (ANKARA - ESKİŞEHİR YHT) | 300 pole |
| YAPI MERKEZİ (ANKARA - KONYA YHT) | 8.500 pole |
| AYKON (İZMİR) | 1.000 pole |
| CHINA RAILWAY (ESKİŞEHİR - İSTANBUL YHT) | 4.000 pole |
| OHL (MARMARAY) | 4.000 pole |
| EMRE RAY ENERJİ (ESKİŞEHİR - BALIKESİR -İZMİR) | 25.000 pole |
| TCDD ELEKTRİFİKASYON İŞLERİ BETON DİREK TOPLAMI | 81.300 pole |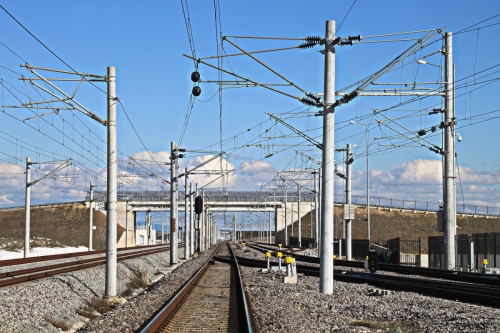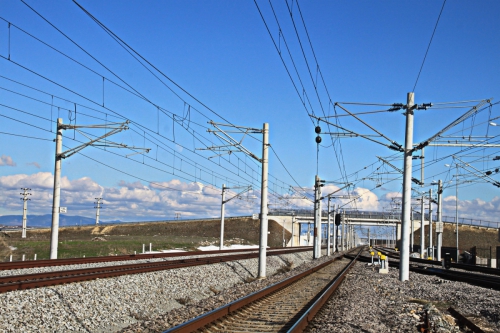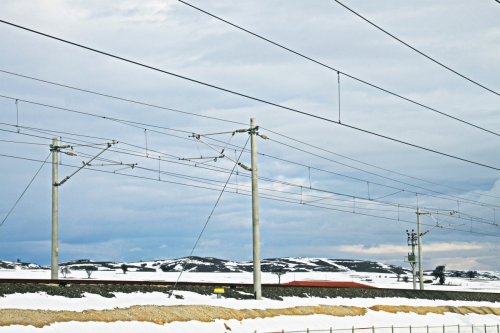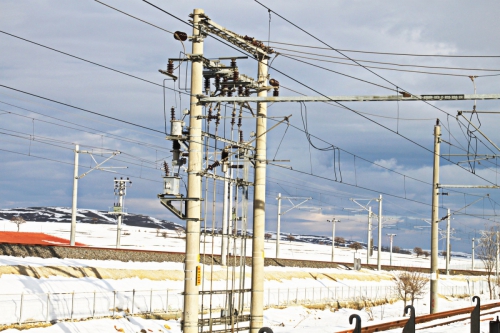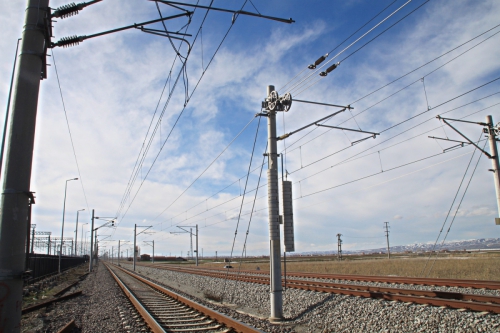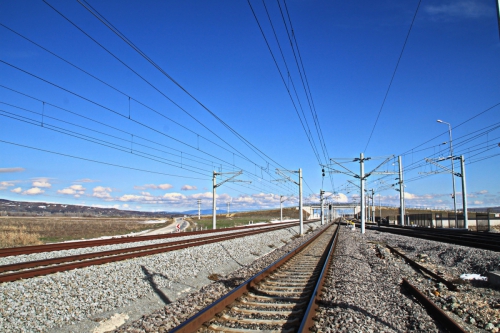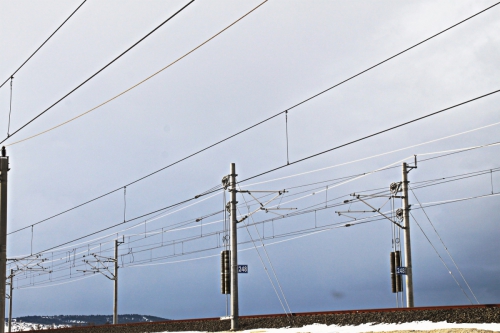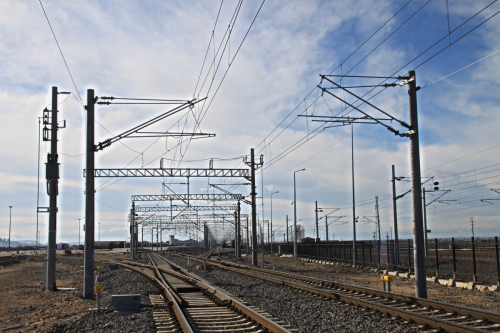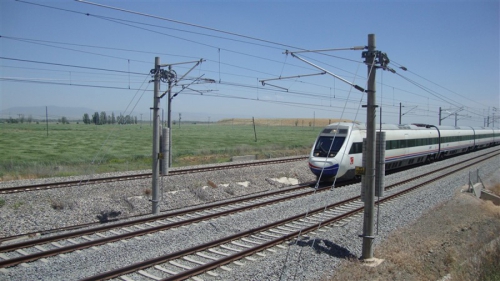 TECHNICAL INFORMATION
Railway poles technical details